Their tireless efforts to save special needs orphans has my heart!
Yes for sure that rainbow has my heart...I'm now going to give it my hair as well!!!
Yep, rainbow hair...who wants to be in my gang and come out to play with me?
Look at all my friends already coming out to play! My 'Rainbow Gang' is awesome!
Rainbow Bag Lady from ???????
Louise...one of my best mates,
beautiful inside and out!
Olivia, UK ladies football superstar!
(she is the one asleep under the team's kit!!)
You see
my fundraiser
needs a kick to get it going, a kick to raise funds for an
amazing project
out at orphanage 50 and also for beautiful
Bobby
who lives there! So I got a gang together and my gang are pledging that if you lot can get the funds up to $3000...that's $3000 in Bobby's fund and $3000 in the house build fund then they will all join me with rainbow hair! Who wants to see that? Some awesome pictures to be had if only we can get funds moving on up! You've got to
donate here
in my 50 for 50 give-away if you want my gang rainbow coloured!!
As an added incentive if we reach $1000 in each fund I will add my first colour just so you don't have to wait too long and at every additional $1000 I will add in other colours (permanent dye for me to show my love for your support...bring it on I aint no chicken!!!!!!!)
Do you want to join the gang?
Email or message me if you want to come out to play as well and join the rainbow gang!
Whether it be an all over rainbow that's bold and brave...
or subtle and girly...
lots of colours...
just 2 colours...
or one...
pretty...
full head...
or highlights...
Come join in the fun!
Pledge to be in the rainbow gang and have the hairdo of a lifetime (wigs, sprays, extensions, non-permanent dye also acceptable as long as the pictures of you in full rainbow-glory rock and are public! No hiding in the back garden in a wig getting the dog to snap a quick picture!)
There will be a reader vote and prize for the most awesome 'rainbow hair post with pictures' for one member of the gang when this is all over!
OH AND FOR MY FRIEND WHO HAD THE NERVE TO SUGGEST I WAS TOO OLD TO ROCK THE LOOK...I BEG TO DIFFER!!!!
VISIT THE
50 FOR 50 FUNDRAISER A
ND DONATE TO BOBBY AND THE HOUSE-BUILD IF YOU WANT TO SEE US PAINTING THE TOWN RED...AND BLUE....AND GREEN...AND PINK.......
Don't forget... as soon as Bobby hits the $1000 I will add colour 1...just to keep you interested! xxx
............................................................................................................
and then link up your posts!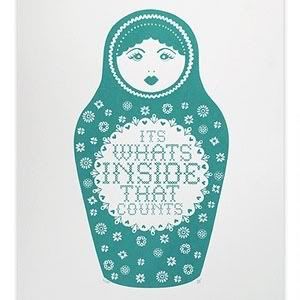 Post about LOVE, CHILDREN, BLESSINGS, THE ORDINARY OR NOT SO ORDINARY THAT HOLDS MAGIC IN YOUR LIFE!
POST ABOUT WHAT'S IMPORTANT TO YOU, WHAT YOUR HEART HOLDS DEAR!
SHARE YOUR BLESSINGS...WHATEVER THEY MAY BE!
LET'S CELEBRATE WHAT'S ON THE INSIDE AND
THE RAINBOW COLOURS OF LIFE!
WE ALL HAVE A HEART FULL OF MAGIC TO SHARE!
( This link-up is inspired by my
current fundraising/giveaway
weight-loss journey, raising funds loosing 50 pounds for orphanage 50 at Reece's Rainbow. It is a journey to health celebrating the me that is me at any size...it's what's inside that counts! Do feel free to join in and use the linky to share your own progress if you are on a journey to health...but any weight loss links MUST focus on 'you' and not just a number on the scale! You are wonderful no matter what that number is!)