I couldn't have screamed louder if a gorilla had jumped out on me!
ALEX HAS A FAMILY!

Alex
Orphan No More!
Joanna you commented last week saying, ' I can't wait for the day you can post that he has been FOUND'. Well here I am, only a few days on posting that very thing! Don't you just love living in a world with miracles!
And then underneath Alex's picture look who is there...Josiah!

Josiah
Orphan No More!
Forget-Me-Not Friday has become such an important part of my life as are all these children and through it I feel so humbled to experience God's miracles.
And so i make a plea for everybody to grab the Forget-Me-Not Friday Button to help spread the word and to link up weekly. Spread the word, encourage people to visit and join in. Lets get these beautiful children seen by as many people as we possibly can...the next person may be a rainbow Mummy!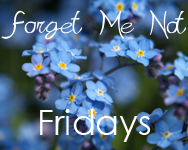 Did you notice the Sunday Writing Prompts had stopped? Well i tried to use a prompt myself and it didn't feel right! It only felt right to share my heart about these children and from what I can tell, you all felt the same. So the writing prompts have
stopped
and Forget-Me-Not Friday is now purely about sharing the faces of these children and our hearts in trying to find them families. It's all about showing people the truth and finding arms to hold these children so in need of love.
So what about Sundays now there are no prompts? Well today I want to announce a brand new Sunday venture from the flight platform that again I ask for your participation in. It's a new linkup called 'Sharing Sunday' and i hope it will complement the Friday link up beautifully.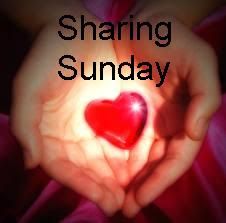 Let's share on Sundays.
1. Let's share all those giveaways taking place for Reece's Rainbow children. Lets share all the opportunities people have to help.
2. Let's share the blogs of wonderful families all working hard to bring a child home.
3. Let's share the stories of the children already home with their forever families and use Sunday as a way to remind ourselves WHY we fundraise and why it is always worth it!
4. Let's share our wonderful moments with our own children, adopted from God in the typical way or adopted through other means and born in the heart! Let's remind ourselves of the wonder of children and how blessed we are to share our lives with them.
5. Let's share God's miracles and strengthen our hearts in a world where wonders happen!
Sharing Sunday is for everyone. Let your friends know... encourage them to share their parenting moments of magic here! Let Reece's Rainbow families know, let's hear from all you wondrous people who made it to the end of the rainbow. Let everyone doing a giveaway or fundraiser know. Let everyone who has felt the power of God in their life know! I cannot wait to read your posts.Grab the badge code from my sidebar and then link link link as many times as you like.
See you back here Sunday! xxx
....................................................................................................................................
Here is the Forget-Me-Not Friday gallery, a tiny portion of all the beautiful, extra-special children on
Reece's Rainbow
, each one desperate for a family to love them. Click on their name link to visit their page on Reece's Rainbow to find out more. These children really are on the 'frontline' of need, they need
us
to help! You do not need to adopt to help. Become a warrior for a child, or donate to their adoption fund to help a family find the huge amount of money needed for international adoption. Just re post or add my Forget-Me-Not Friday button to your blog. If you are a warrior come and link here weekly on Fridays, let me know beforehand so I can add your child's face to the gallery. Link any post or write using an ongoing writing prompt of 'Forgotten'. Or perhaps you
could
adopt? Perhaps you could be blessed by opening up your heart to one of these children? Is your child here?






Molly

This is what Reece's rainbow says about beautiful Molly through the words of a missionary who visited her recently...
"Molly is an absolute definition of pure joy! ''







 




  


 
















  
I am thrilled to be linking up every Friday with 3 awesome ladies who also have big hearts for these children. They all do special Friday posts to find these angels forever families. Go visit Mandy over at,
'Our Adoption Story'
. And then visit the amazing Andrea at
'Taking God's Love To The Ends Of The Earth'
. and then go give some blogworld love to Julia over at
Micha Six Eight