I cannot make a family appear for the children on my heart. I cannot make a fundraiser a runaway success. I cannot save every orphan in the world. I cannot make people 'get it' if they simply do not! I cannot make somebody go without to donate if they do not see.
I cannot...but I know who can!
So this week I give thanks and continue to try!
I am not succeeding but I will try!
I will continue to try for these children who have my heart held in their tiny hands.
Image from pinterest: parishotelboutique.blogspot.com
And i will continue to pray that many more people are touched by the plight of the helpless. I pray for families to leap in faith to adopt, for people to sacrifice to donate and for warriors to hold onto hope!
Remember..........

Image from pinterest: img3.visualizeus.com

...as this is often God's voice talking to us! xxx
Here is the Forget-Me-Not Friday gallery, a tiny portion of all the beautiful, extra-special children on
Reece's Rainbow
, each one desperate for a family to love them.
Click on their name link to visit their page on Reece's Rainbow to find out more. These children really are on the 'frontline' of need, they need
us
to help! You do not need to adopt to help. Become a warrior for a child, or donate to their adoption fund to help a family find the huge amount of money needed for international adoption. Just re post or add my Forget-Me-Not Friday button to your blog. If you are a warrior come and link here weekly on Fridays, let me know beforehand so I can add your child's face to the gallery. Link any post or write using an ongoing writing prompt of 'Forgotten'. Or perhaps you
could
adopt? Perhaps you could be blessed by opening up your heart to one of these children? Is your child here?








  




A new picture of Alice S.
This makes me so sad!
It reminds us their childhood is passing
with no Mama, when we see how much
they have grown.
 



 




  
 





















Carina
Her picture is so forlorn …
I hope we can find her a family to make her smile!







  
I am thrilled to be linking up every Friday with 3 awesome ladies who also have big hearts for these children. They all do special Friday posts to find these angels forever families. Go visit Mandy over at,
'Our Adoption Story'
. And then visit the amazing Andrea at
'Taking God's Love To The Ends Of The Earth'
. and then go give some blogworld love to Julia over at
Micha Six Eight
REMEMBER GRAB THE BUTTON!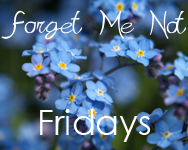 HAVE YOU JUST FOUND YOUR CHILD?